We, at RankWatch endeavour to create the best product team out there. Thus, started our quest for talent, to expand our current tech team. Invited by Chitkara University, placed among the Top 50 Engineering Colleges in India by Dataquest, the core team drove to Chandigarh, just over 200 miles from Delhi, India.
Students had come in from all over Punjab and other states, some travelling as far as 400 miles for the recruitment, to be part of this elite team.
The requirement was simple, have a passion for coding? Drop in!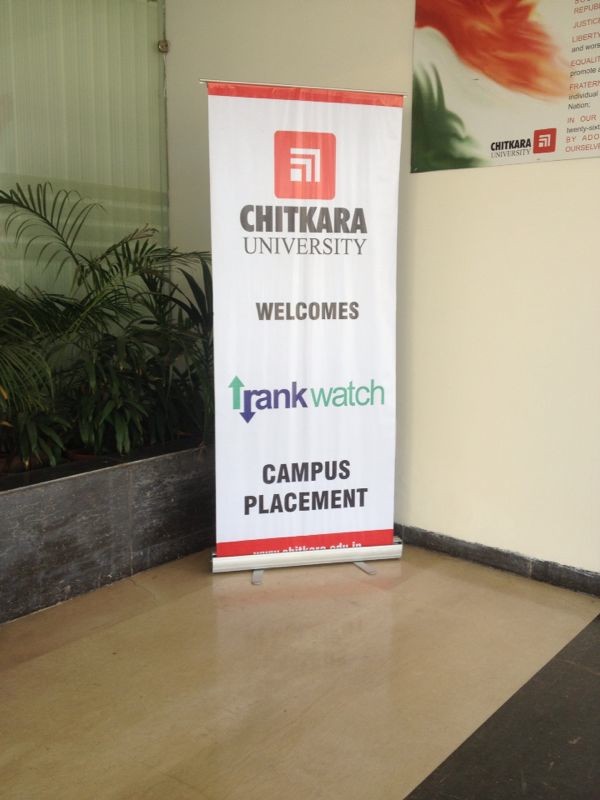 Quickly filtering candidates to 2% of the original applicants,  and after a lot of interesting interviews the team called in for the final set of panel interviews.
Without realizing the interviews went up till 3AM.
But by the end of it, all of us were elated, we had found our match.
Congratulations to the new joinees, we wish them all the best with their careers at RankWatch.
For those who didn't get selected, do not lose heart, we will be rolling out more vacancies in the immediate months to come in.
You can also write in to us to careers@rankwatch.com with your resumes and we will get back to you to let you know what will be your best fit in RankWatch.