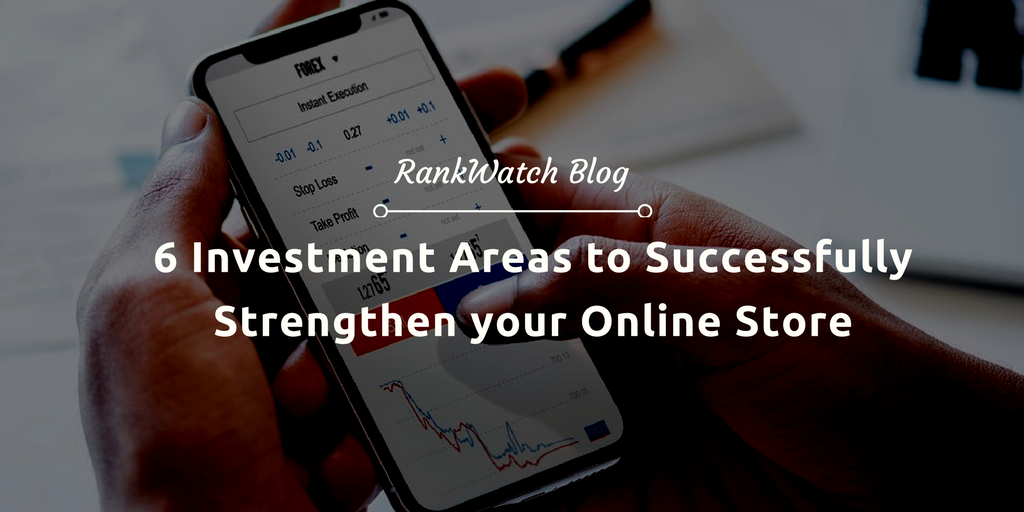 The last decade has witnessed an astronomical rise in the number of online stores for various reasons. Most importantly, the financial aspects of a digital presence are far more accommodating than that of a physical store.
It is fast becoming the most preferred medium for shopping. According to statistics, 67% of millennials and 56% of the Gen Xers favor online shopping over the traditional shopping.
But, this makes the whole industry a way more competitive than it used to be. Today, as an e-commerce store owner, if you want to stay in the market and compete with your competitors, you need to implement a sustainable strategy to overcome the operating costs including customer acquisition, inventory, customer services, etc. Otherwise, you will not be able to stay afloat and become a part of the 90% of the e-commerce companies that eventually fail.
Here are some key strategies to help you establish an online store that stays longer and generate profitability year-over-year:
Website Security
As an e-commerce store, your website is the hub of all sales activities and the primary source of revenue generation. Therefore, it is important to create a stable site that is not prone to cyber-attacks. Hacking doesn't just compromise and divulge personal customer information. It also has an adverse impact on your reputation within the market.
Even though you should ensure that every facet of your website is secure, WP White Security identified key areas that require the greatest attention: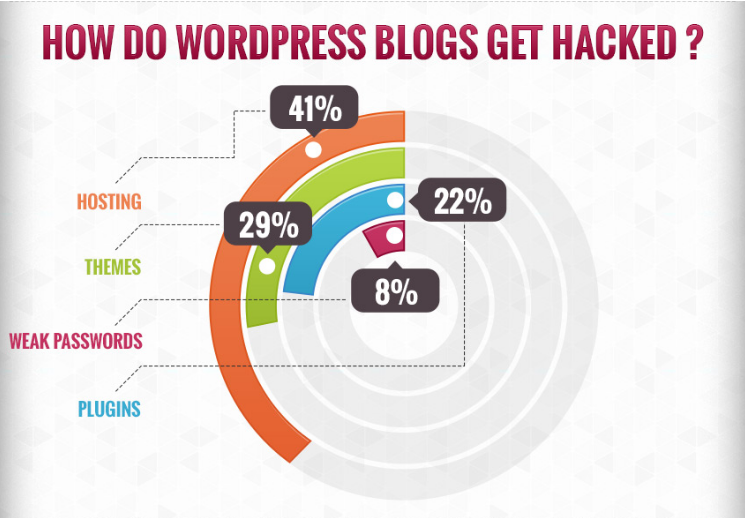 Make sure to update your WordPress website as soon as a new upgrade is released. The newer version is most likely a more protected version. Backup your site regularly as it allows you to store and retrieve the data in case of an unforeseen situation. This can save you from the cumbersome process of starting from scratch.
While the core installation of WordPress is relatively secure, the embedded plugins and themes can make the site susceptible to attacks. Therefore, always download plugins and themes from trusted and credible sources. In addition to this, keep your plugins and themes up-to-date and delete those not in use. These dormant elements are a potential hazard to on-site security.
Finally, it goes without saying that you should use an appropriate username, which is not too obvious, and a strong password, which is regularly changed. But most importantly, choose the best hosting provider since the majority of attacks are caused by a vulnerable host.
Blogging
If you are thinking really? Is it true? Here is the detailed post by Shopify that talks about why every e-commerce website needs a blog.
Blogging is used to attract the prospective consumer base to your business, affiliate them with your core values and aid them in harboring positive feelings about your brand. Consequently, they will convert into your loyal customers and may even send more potential customers your way.
Hipmunk: Tailwind is an intelligent, informative blog maintained by the travel booking site, Hipmunk. It contains a wealth of content, which focuses on answering the most common traveler questions and pain-points.
From the "Cheapest Destinations for 2018" to the "Travelers Guide to Tipping Internationally," it covers all aspects of globetrotting. While the posts themselves aren't flashy, they provide the most relevant and in-depth information frequent travelers need.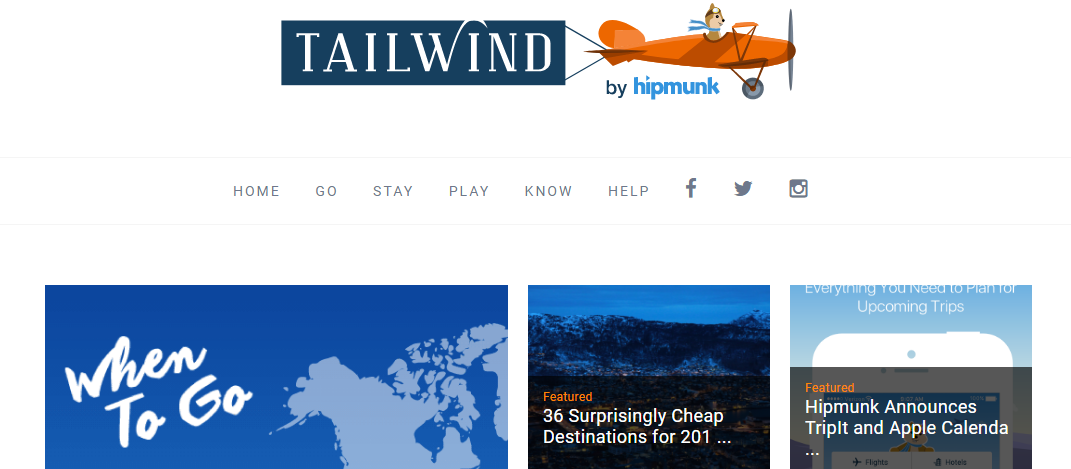 Social Media Marketing
Once you have started producing blogs and other digital content such as videos, graphics, images, etc., you need to promote them and as an extension to endorse your website.
Social media is the perfect platform to expedite your digital marketing efforts. It offers numerous outlets for every content format and hosts a staggering number of users, from varying demographics and locations.   
However, social media is a highly competitive platform, saturated with brilliant content marketing strategies. You can emulate some of these campaigns or initiate a superlative tactic of your own to generate brand awareness.
Remember, as appealing as creating an account on every social channel may seem, as a startup venture you should focus only on the most prominent mediums. A few well-managed, responsive and engaging social pages are far better and more productive than numerous idle accounts.
Email Marketing
Email marketing boasts a substantial ROI of 3800%! This form of marketing is often used to interact with customers to provide discounts, showcase new arrivals, and highlight events. Subsequently, it directs valuable user traffic to the website.
However, email marketing can also be tricky. You cannot send out regular email blasts to your contact list as it might exasperate the users. Ideally, keep your email format concise, informative and influencing. Take inspiration from a comprehensive list of perfectly curated emails from some of the leading businesses.
One of our favorite emails was sent out to the file sharing and storage app Dropbox. It devised a cute and whimsical "come back to us" email marketing campaign. It featured imaginative cartoons and an emoticon to entice the recipient to start using the service again. The email was incisive and highlighted the benefits of using a Dropbox without being too intrusive.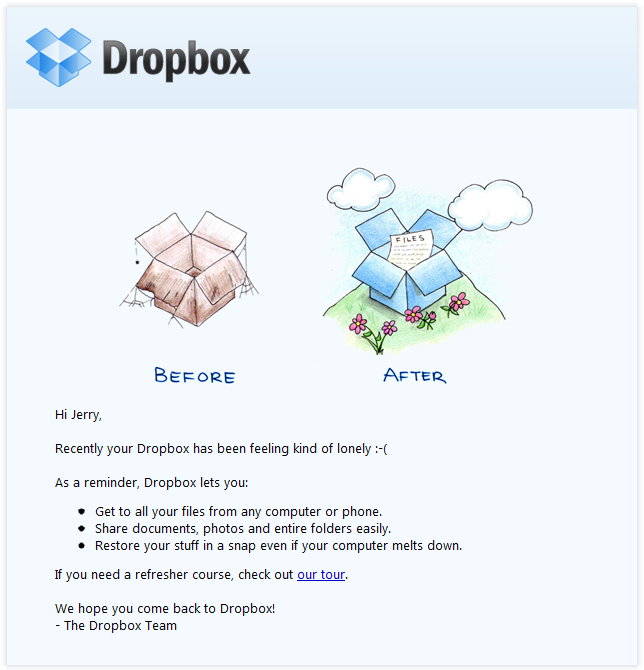 Bonus tip: You can enhance the effectiveness of these kinds of emails by offering a valuable incentive like limited-time discounts. These inducements compel the receiver to use your service or buy from you again.
Search Engine Optimization
Search engines, mainly Google, are still the primary mode to find information. Therefore, to launch your online store, you have to attain a respectable position on the SERPs by optimizing your site for search engines.
SEO is a powerful marketing discipline that is most effective if implemented consistently and methodically. It includes multiple variables that are necessary to scale the search rankings and establish the authority of your website.
Some of the essential elements of a comprehensive SEO include:
An extensive keyword research to determine the most pertinent and search words of your field

Organic link building to enhance the credibility if your website

Regular SEO audit to gain actionable insight into the performance of your site

Content evaluation to detect errors, duplication, broken images, and invalid links amongst other things

Content optimization for descriptive yet concise titles and meta tags

Mobile optimization to stay relevant in the competitive field
Reputation Management
It is imperative for an e-commerce startup to maintain an untainted reputation.
To begin with, set up a Google Alerts notification for your business. This allows you to track and inspect any mentions of your company. You should be gracious towards appreciative customers and tactfully deal with customer complaints.
Establish a preemptive reputation management system that offers firm guidelines on how to tackle situations in cases of negative reviews or unsatisfied clients.
Bill Gates aptly said: "Your most unhappy customers are your greatest source of learning."
Therefore, understand the core customer complaints, promise to overcome your shortfalls and try to reciprocate with a solution at the earliest is important especially for an e-commerce store.
Whole foods is a giant in the specialty food industry with an immaculate reputation. However, back in 2009, Whole Foods CEO John Mackey's stance on healthcare reforms under President Obama, published in Wall Street Journal, created a massive controversy. It led to an uproar amongst the Whole Foods consumer base, some of whom even created boycott groups on Facebook.
Realizing the sensitively of the situation, and its potential consequences for the company's wellbeing, Whole Foods immediately published a response statement on Facebook.
They appreciated customers' thoughts on the matter, highlighted the company's mission statement and invited people to share their opinions. This increased engagement while maintaining their position as a caring, considerate brand.           
A diplomatic approach to negative reviews can turn an unsavory situation into your favor and may even earn you potential customers who may be impressed by your problem-solving skills.
Conclusion
Create a digital roadmap to outline your goals and identify how you plan to achieve them. Update your milestones periodically, according to the results, and market competition. Follow your projected timeline persistently and consistently.