I was sitting with my friends in a café, scrolling Instagram, when one of my friends introduced me to an android application which helps in learning foreign language and that too without any cost. I can book a plane ticket while sitting on my couch watching TV. I can order food any time, any place with just few touches of my phone. Yes, mobile applications are the next big thing.
Web is shifting from 13" screen to 5" mobile. There was a time when getting a website for your product or service was considered a big leap for the business. Then came mobile sites, mobile friendly designs followed by mobile application.
Mobile applications are not just for big brands. More and more small companies, startups, blog platforms are moving towards mobile applications. From fund transfer to health app, applications are everywhere, from a child of age 3 to old man of age 85+, there is an app for everyone.
So does your product need an app?
It depends actually, mobile applications are the next big thing, but it depends on your product and your platform.
Are you getting more traffic from mobile?
Users want mobility and easy access to resources. Whether it is news, match score or an article, it literally should be on the fingertips.
Can your product generate revenue from an app?
Initial development of the mobile application is a costly affair. So generally small firms avoid building them. But you can generate revenue by various monetizing techniques such as in-app advertising and even paid plans for your product.
What type of product do you have?
An average adult user spends at least 2 hours on mobile phone per day.
Students of age 13-24 will be keen to use it, and they will prefer an app for that. There are many products in the market which targets different student group. Even for prep exams, like GRE, GMAT or SAT there are plenty of apps. Nowadays, students study from mobile platform rather than sitting on desks.
Example: Magoosh GRE, Vocabmonk, etc.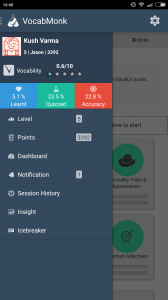 Entertainment could take any form – music, videos, movies or podcasts. Users will prefer to listen to do these things on the go. Online music industries revolutionized in recent past. Products like, Spotify, Rdio, iTunes contain millions of active users and major part of them comes from mobile.
Example: Netflix, Youtube, Saavn, etc.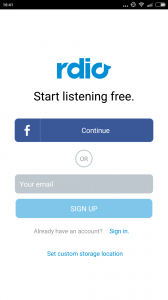 If you are selling products on the Internet, then mobile is the best and easiest way for users to buy. Since the last 5 years, there has been a steep increase in the number of ecommerce websites. Brands which have their own mobile apps are becoming more trustworthy and their user base is increasing uniformly.
Example: Amazon, bestbuy, Flipkart etc
Domestic Service provider
More and more people are becoming health conscious day by day. From Yoga instructors to dietitians, from cleaners to plumbers, people want services in the palm of their hand.
Some products analyze a large chunk of data to provide analytics depending on the requirements. It can be Google Analytics, which provides data about your website traffic,  it can be Wolfram Alpha or a simple internet speed test app.
Products which are knowledge-based. It can be of anything – knowledge about wine, European cities, tourist places to visit, etc.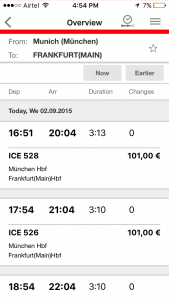 There can be many more categories in which an app will give you an edge over others. So if your product lies in the above categories, then you need a mobile app.
By now, you might be wondering "yes, I think I do need an app, but how it will grow my business and is there any advantages of having a mobile app".
So some of the major advantages of having an app:
Money, money and more money
Yes, you can earn more money, with in-app purchases, monetizing techniques and in-app advertisements.
Increasing user base
With mobile application you can increase users and customers faster than with a traditional website. The easiness of social integration with mobile application can help increase the scope and reach of the product.
Promotions and offers
With the mobile application, you can send push notification to users about the latest promotions and offers of your product. Traditional methods like emails and promotion of websites hardly makes a difference now.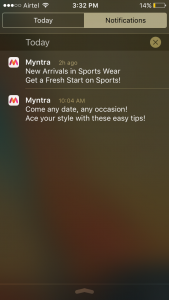 Partnerships and co-branding
Partnership with sister companies, or other companies with the same domain, can increase downloads of your app, which in turn results in more profit for both the companies.
Exhibiting products and services
When you frequently update your app with new products and services you provide, users will visit your app more often. Offering discounts on apps will encourage frequent visits and help you attain new users.
The mobile industry is growing at an exponential rate and it is more advisable for businesses, either big or small to develop apps to promote the product they have. The risk of the Internet bubble bursting will be decreased when you switch to a mobile platform as soon as possible.