Article #1.16
The checklist for Local SEO!
Have you ever wondered why do every website or business is listed locally? Have you ever thought about it?
To this, I would like to ask you another question. Whenever you want to have a pizza or want to go to a chinese restaurant, what do you do?
The first thing you do is 'Google'. You immediately search 'best chinese restaurants in the city' or 'best pizza corner'.
This means local search is very helpful to any business. Hence, everyone needs local.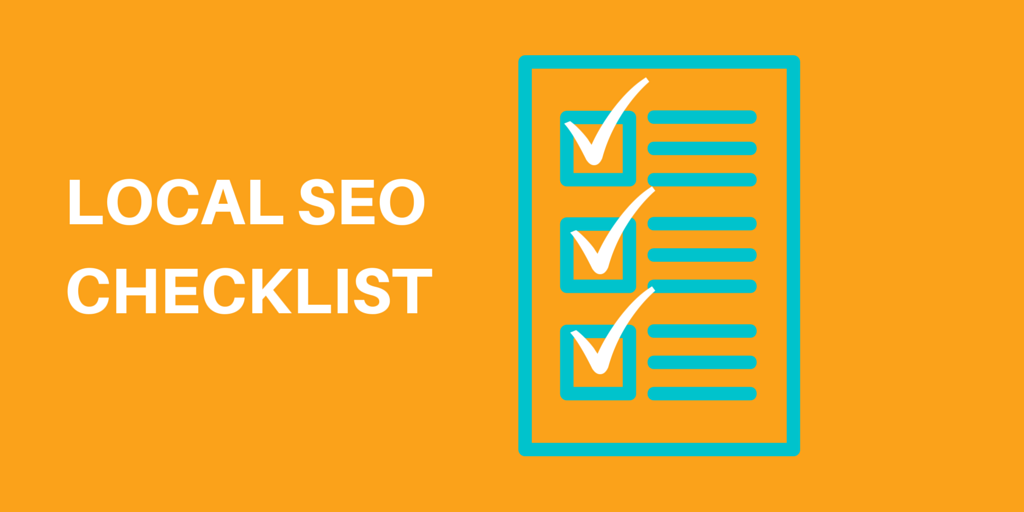 For any business, the main goal is to increase their online visibility and also increase the conversion rate.
So, here are some checklists which will definitely boost your website's ranking if followed properly:
Create and optimize Google+ local business page.
Start with creating a Google+ local business page. An essential tool which helps you manage your online business presence. Register yourself on Google My business and create your business and local pages. There might be a chance that your business already has a page, you can definitely claim it as your own. But for this, you need to go through a verification process.
 
Optimize your website for local search.
The next important step is to optimize your website for local search. Consider on page and off page factors and update your website accordingly. Use correct title tags, meta descriptions, Page titles, headings, optimising your webpage for unique content for not more than two keywords for a page etc. Put in the essential information like local number, local address etc. Your domain name should include information mentioning about your business locality, your business details and what type of business is it.
 
Use Schema markup for local business
Using schema markup tags for your local business will help the crawlers to know about your webpage's structured data.
Schema markup is a declaration of content on a webpage, related to an entity that defines its properties and details about the entity. The entity can be an article, product or a video. A detailed list of possible schema markup can be found on schema.org.
The Schema markups helps the search engines to distinguish between places, organisations, reviews, events, people etc. Definitely a great tool to promote your reviews.
 
Mark up on NAP and Map
Mark your site's contact page. Your information should be visible from all pages of your website. The page should contain name, address, and phone number of your website. Also, add a Google map of your business in the 'contact-us' page. This will definitely help the users to easily reach out to you.
 
Get registered on local listings and directories
Register/list your website on local directories. It is a great way by which people can reach out to you. Registering on local listings with your detailed information about your website, business, your address and contact details, builds local authority as you get cited with your NAP details.
Best examples for this can be, if you have a restaurant and you want to make sure that it should be known to people, get your business on Yelp
Do not forget to add your business or location image..
 
Build Citations
Get your business cited wherever possible. Citations are mentions about your business on some other websites. It can be in the form of reviews, product/service offering, or your location or phone number of the business. Make sure your information is true and complete.
 
Build links from local websites
One of the most important practice of SEO is link building. When you do link building, make sure it is done keeping in mind the geographical location and also targeting relevant keywords to generate backlinks. Local websites will give you much better links as they are geographically targeted.
 
Optimize your images
Do not miss out on optimizing your images. A very important thing to do for SEO. Search Engines stumble upon your images while crawling the websites. Always describe your image file, use alt text to improve the readability of the image etc.
 
Register yourself with Yahoo and Bing.
It's equally important to be at Yahoo and Bing local listings. This will expand the visibility of your business even more to your potential customers.
 
Mobile Optimization
Local SEO is not only limited to search engines, it goes hand in hand and should be optimized for mobile too. Mobile these days being so user friendly, people rely more while making their searches. If a website is not mobile friendly, surely you are missing out something really important.
Just make sure your website is well optimised for Mobiles.
 
Generate Online Reviews
In the market, the main game is about your reviews. Reviews either make you or break you. Just be sure you know how to handle criticism and how to appreciate a positive feedback. The more famous you are, better it is for your business.
 
Build Local Social Media following
One of the great ways to attract traffic is through social media. Make profiles on all social networking sites with your business name, address and phone number. The more online presence you have, the better it is for you.
Social signals gives a helping hand to provide you with link juice.
Well, In a nutshell, Local Seo is very important for every business. To get maximum traffic on your website and to get high conversion rate, it is important to get listed locally.
Do it the right way and you are done!